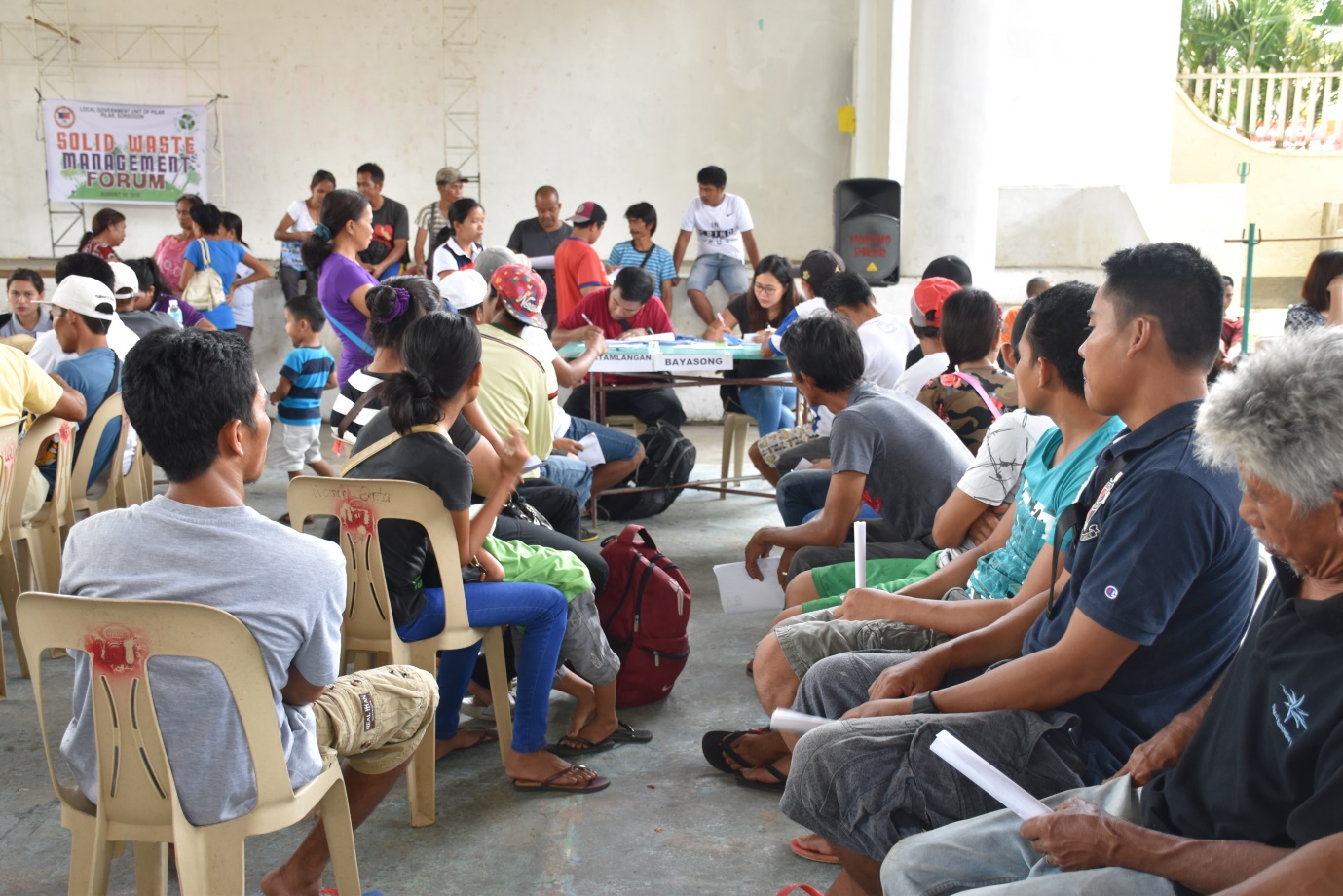 Legazpi City- The Department of Social Welfare and Development (DSWD) Region V conducts simultaneous registration of the Listahanan-identified poor households as beneficiaries of the Unconditional Cash Transfer (UCT) program in all local government units (LGUs) in Bicol Region.
"The poor households identified by Listahanan were the results of the validation conducted in the first semester of this year. The validation aims to update their family profile and ensure that they belong to the poorest households in the region", explained DSWD Regional Director Arnel Garcia.
The regional office has an ongoing registration of 102,853 beneficiaries who are entitled to receive the cash aid under UCT. The agency targets to distribute the UCT cash grants to the Listahanan-identified poor households this year.
The said registration is being conducted in the municipalities and barangays in coordination with the local government units (LGUs).
During the registration, beneficiaries need to submit three (3) pieces 2×2 photos and one (1) photocopy of a valid government-issued ID. Likewise, they must accomplish the Landbank Cash Card Enrollment form. The beneficiaries will be notified by the Barangay Council and Municipal or City LGU of the UCT registration schedule.
For UCT program, as stipulated in RA 10963 or the TRAIN Law, qualified beneficiaries include the Pantawid Pamilya households, indigent senior citizens of the Social Pension program and the poor households identified by Listahanan.
The UCT is the cash subsidy provision of the government to the poor who will be adversely affected by the rising prices of primary commodities as the effect of the Tax Reform for Acceleration and Inclusion (TRAIN) law implementation.
The program provides one-time unconditional cash grant of 2,400 equivalent to 200 per month this 2018. This will increase to 3,600 or 300 per month in the succeeding two years.
Formerly known as the National Household Targeting System for Poverty Reduction (NHTS-PR), Listahanan is an information management system that identifies WHO and WHERE the poor are in the country. It serves as the baseline for the identification of potential beneficiaries of the social protection programs.
Meanwhile, Dir. Garcia clarified that being poor in the Listahanan database does not mean that the household will automatically be a recipient of any program.
"The identified poor households in the Listahanan will be prioritized if there are programs to be implemented but this will again undergo eligibility procedures based on the program requirements", Garcia said.###