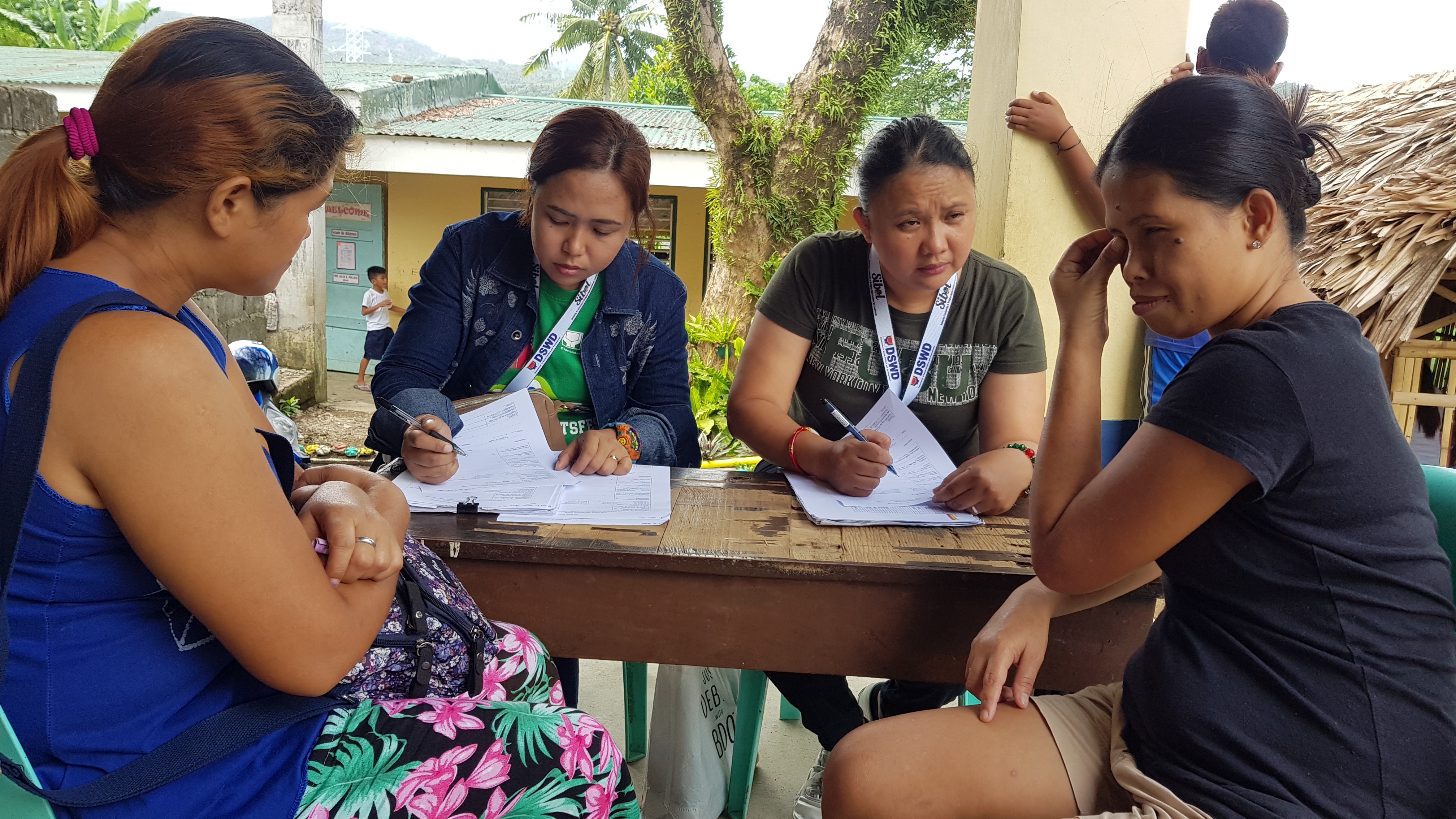 Legazpi City- The Department of Social Welfare and Development(DSWD) Field Office V-Sustainable Livelihood Program (SLP) conducted a livelihood assessment to the families affected by Tropical Depression (TD) Usman in Tiwi Albay last January 16, 2019.
The Sustainable Livelihood Program(SLP) Albay Provincial Operation Office (POO) led the series of activities in response to the needs of the households in the evacuation center.
The livelihood assessment aims to provide augmentation, technical assistance and intervention along livelihood to the affected households in the different barangays devastated by TD Usman.
Based on the assessment conducted, there are 83 households from Barangay Maynonong and 6 Households from Barangay Naga that were identified engaging in weaving (handicraft). Out of the 89 identified households, there were 57 households with existing handloom to be transferred in the evacuation center.
The transfer of the handloom will be facilitated by the Local Government Unit (LGU) to a designated area allocated inside the school premises of Naga National High School.  Further, the Department of Trade and Industry (DTI) had committed to provide abaca fiber to the households in the evacuation centers as starter kits.
SLP also conducted an orientation on urban and bio-intensive gardening with the Municipal Agriculture Office (MAO) that provided 12 packs of okra, 22 packs of pechay and 22 packs of swamp cabbage. Moreover, the garden of the 13 evacuation rooms had started last January 11, 2019 placed in their designated areas identified by the School Principal.
Through the collaborative efforts and coordination of DSWD and different agencies, the identified program participants will be provided a capital through DSWD's Seed Capital Fund (SCF) under SLP.
SCF is a capacity-building grant given to an eligible SLP participant belonging to an SLP Association. The grant is intended to support the establishment of a community-based credit and savings facility and to provide start-up or additional financial capital for participants who wish to engage in other income-generating projects. The qualified program participants will be given a minimum of Php 20,000 pesos depending on the assessment done.
To gain additional income, program participants continue their livelihood inside evacuation center.
Analyn Pontalba, 36, from Maynonong, Tiwi Albay chose to continue her livelihood inside evacuation center to augment and support her family needs. According to her, it is also her way of forgetting the tragic incident in her life brought by TD Usman.
Furthermore, the province of Camarines Sur will also conduct a massive livelihood assessment in areas affected by TD Usman.
SLP is a community-based capacity building program that aims to improve the socio-economic condition of the participants. It facilitates interventions that expand the livelihood asset base of the participants (human, social, physical, natural, and financial capital) so they may either have gainful employment or successfully manage a microenterprise. #PRNPOJ01/25/2019