DSWD trains workers to update Bicol's list of poor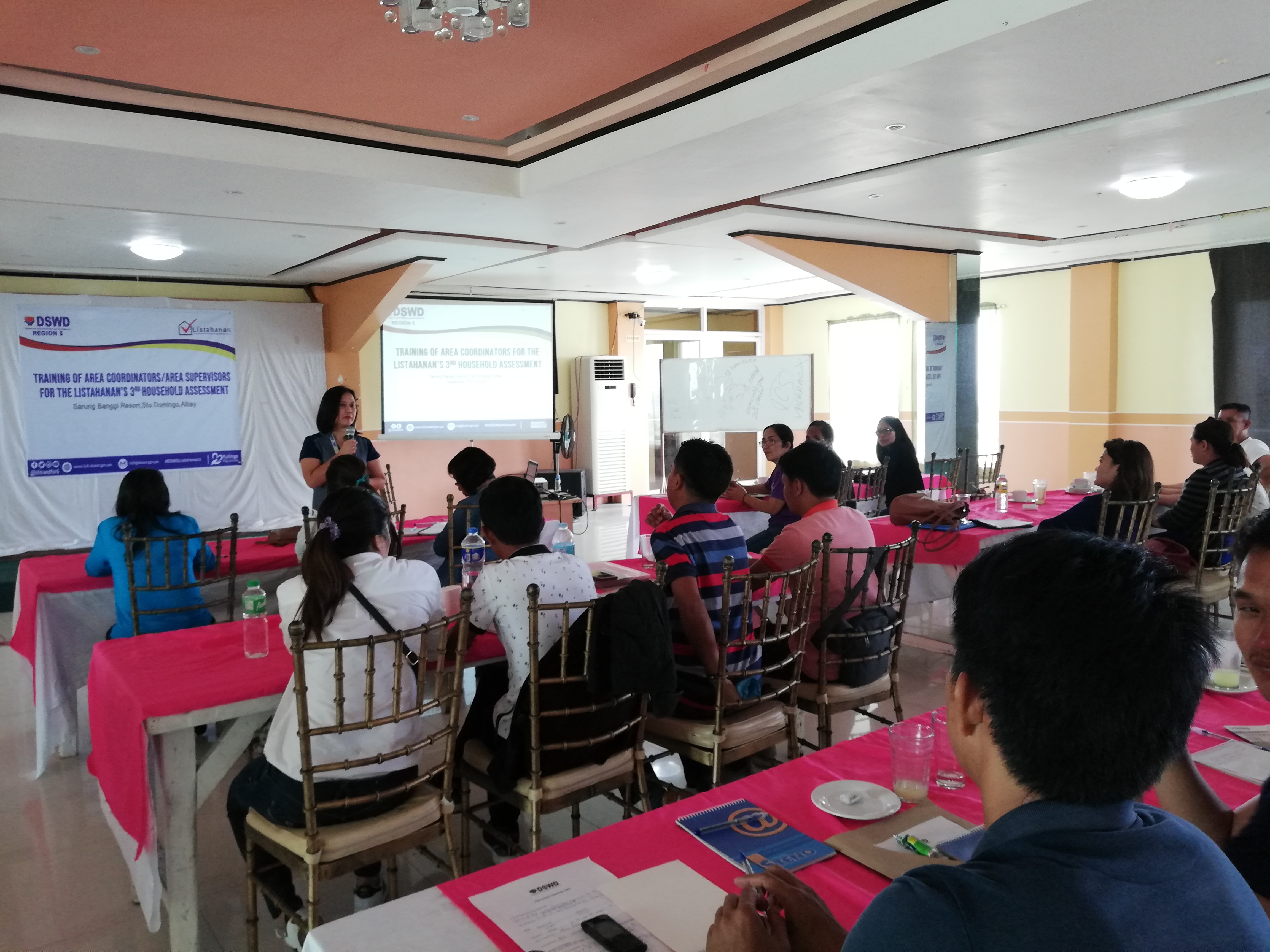 Legazpi City- The Department of Social Welfare and Development (DSWD) Bicol is currently conducting simultaneous training to field workers in the provinces of Albay, Camarines Sur, and Catanduanes who will undertake the 3rd household assessment in the region this October-December.
"The training serves as the final phase of the screening process. It's a crucial part because we need to equip the staff with the required skills and competencies to successfully conduct the Listahanan household assessment," DSWD Director Arnel Garcia said.
Garcia added that training to other provinces will be conducted this month until October.
Around 2,610 new field staff will go through intensive training across all provinces in the region. This includes lectures on procedures and guidelines on how to conduct the household assessment, roles, and responsibilities of each staff, and simulation exercises.
The 3rd household assessment aims to update the list of poor households who will be prioritized by the government and other agencies. Executive order (EO) 867 of 2010 mandates the DSWD to maintain a system which will serve as the repository of the data on poor households and shall be updated every four years.
Likewise, all national government agencies shall use the data generated by DSWD in prioritizing beneficiaries of government's programs and services.
In 2015, the DSWD Bicol conducted its second assessment where 1,082,582 households were assessed and 372,451 households were identified as poor.
For this assessment, the agency targets 1,143,846 in Bicol out of 16.1 million households nationwide.
Meanwhile, Garcia encourages the public to participate in the upcoming assessment by getting involved in the house-to-house interviews to be conducted.
"The participation of the community is very important, that's why we wanted them to get involve to ensure that no poor households should be left behind," Garcia explained.
He also said that being interviewed by the Listahanan will not automatically qualify them to any program of the Department or other agencies. He further said that Listahanan does not offer nor provide program benefits because it is a tool that puts faces to the poor
Listahanan is an information management system that identifies who and where the poor are in the country. It serves as a reference by different agencies in the implementation of their programs and services for the poor and marginalized sectors. ###crb