DSWD Kalahi-CIDSS assists in TD Usman recovery efforts in Bicol
by Connie Barrameda | January 30, 2019 3:10 pm
The Department of Social Welfare and Development Kapit-Bisig Laban sa Kahirapan – Comprehensive and Integrated Delivery of Social Services (DSWD Kalahi-CIDSS) validated the extent of damages of sub-projects brought by Tropical Depression 'Usman' in Bicol Region.
Based on the data collected as of January 21, 2019, there are six (6) partially damaged sub-projects out of 51 funded sub-projects in Buhi and four (4) partially damaged sub-projects out of 37 funded sub-projects in Sagñay.
There are also three (3) partially damaged sub-projects out of 45 funded sub-projects recorded in Bula and one (1) partially damaged sub-project out of 38 funded sub-projects in Ocampo, Camarines Sur.
The damaged sub-projects will be endorsed to the Local Government Units and other National Government Agencies (NGAs) depending on the results identified during the assessment.
BENEFITED FROM THE SUB-PROJECTS
Despite damages incurred in community projects, the communities also benefited from their implemented projects during TD Usman particularly in Barangay Ibayugan in Buhi, Camarines Sur.
Their riprap sub-project with a project cost of Php 4,344,522.00 has protected at least 170 families from massive boulders and flood waters. It also prevented damages to their properties and livelihood.
According to Jade Albert Muni of Municipal Coordinating Team (MCT), the residents would have suffered from flooding and enormous boulders without the slope protection.
"Sa sobrang lakas ng mga gumugulong na mga bato, nadurog yung ibang parte ng riprap, pero pasalamat yung mga tao kasi kung wala po iyon, baha agad sila (Because of strong pressure from the rolling boulders, some parts of the riprap were destroyed. The residents are also grateful because, without their project, they would have experienced flooding," Muni added.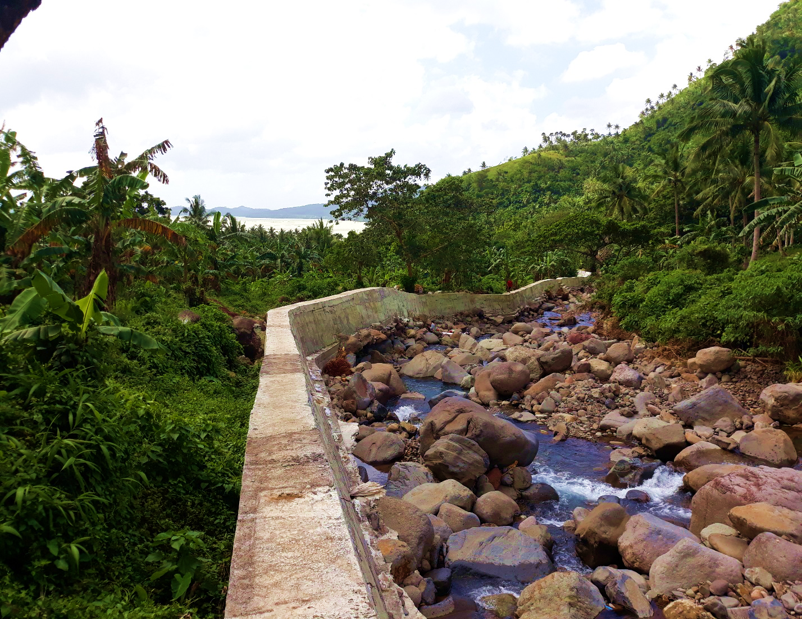 Through Community-Driven Development (CDD) approach, the community was able to distinguish their problems and possible solutions by undertaking community-level research also known as Participatory Situational Analysis (PSA).
"Since the communities were given the opportunity to make informed decisions to address the needs identified by themselves, they were able to implement sub-projects based on the context of their localities," Regional Director Arnel Garcia explained. /ramsertan/

Source URL: https://fo5.dswd.gov.ph/2019/01/30/dswd-kalahi-cidss-assists-in-td-usman-recovery-efforts-in-bicol/
---