DSWD starts house-to-house interviews to update the Listahanan's list of poor
by Connie Barrameda | October 28, 2019 5:16 pm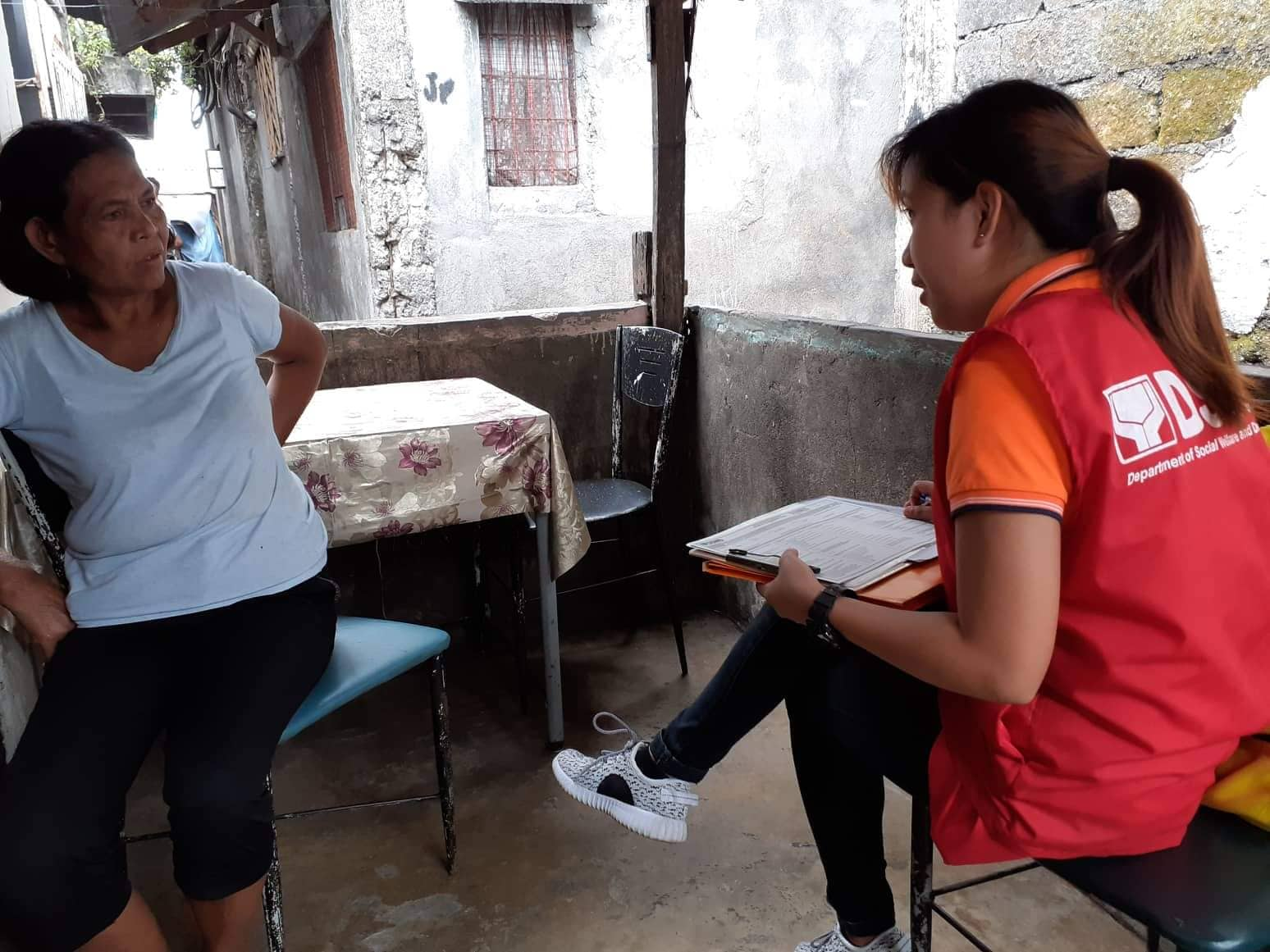 Legazpi City- The Department of Social Welfare and Development (DSWD),through the National Household Targeting System for Poverty Reduction (NHTS-PR) or Listahanan has deployed its field workers last Friday to kick-off the 3rd household assessment in the Bicol region.
More than 2,000 field workers will be deployed in the entire region to collect data from households starting October until December.
A household is a social unit consisting of a person living alone or a group of persons who sleep in the same housing unit and have common arrangement in the preparation and consumption of food.
"All households in the rural areas will be interviewed and an asessment will also be conducted in urban villages with pockets of poverty where clusters of poor reside,"explained DSWD Director Arnel Garcia.
Director Garcia urged the public to cooperate in the assessment by providing accurate information to the enumerators.
He further acknowledge the support of the local government units (LGUs) and other partners in the successful implementation of the household assessment.
"The result of the assessment will update the agency's 2015 list of poor households. Further,this will serve as basis of national government agencies and other stakeholders in developing programs and identifying families who are qualified to receive assistance." Garcia added.
DSWD,DILG partnership in the household assessment
Last October 7, a Memorandum of Understanding (MOU) has been forged between DSWD Secretary Rolando Bautista and DILG Undersecretary Martin Dino which aims to strengthen collaborative efforts between the two agencies in the household assessment implementation.
In the said MOU, the DILG enjoins all City/Municipal/Barangay Officials to assist in all phases of the assessment.Specifically, the LGUs will designate a Listahanan Focal Person,assist the DSWD in household mapping to facilitate efficient and complete assessment,conduct barangay assemblies to inform the public and orient the residents to make themselves available on the assessment period, prepare the masterlist of the residents for reference and monitoring of Listahanan field personnel. Likewise, the LGUs will provide guides to the Listahanan personnel especially in the far-flung areas, access available facilities e.g use of barangay halls,issue certificate of completion confirming that all households were visited, and creation of the Barangay Verification Team (BVT) and Local Verification Committee (LVC) through a Barangay/Local Ordinance to resolve and evaluate grievances after the initial list of poor are posted in their respective areas.
Based on the 2015 data,1,082,582 households were assessed and 372,451 households were identified as poor in the Bicol region.
These poor households have become beneficiaries of the Unconditional Cash Transfer (UCT), a program under national government's Tax Reform for Acceleration and Inclusion (TRAIN) law, or the Republic Act 10963, which provides cash assistance to indigent Filipinos amounting to PHP200 per month in 2018; and PHP300 per month in 2019 and 2020. Also, the Tertiary Education Subsidy (TES) of the Commission on Higher Education (CHED) which supports poor students in paying tuition fees and miscellaneous fees.
Listahanan is the DSWD's information management system that identifies who and where the poor are.The data generated makes available to government or private stakeholders as basis in the identification of social protection beneficiaries.###crb

Source URL: https://fo5.dswd.gov.ph/2019/10/28/dswd-starts-house-to-house-interviews-to-update-the-listahanans-list-of-poor/
---