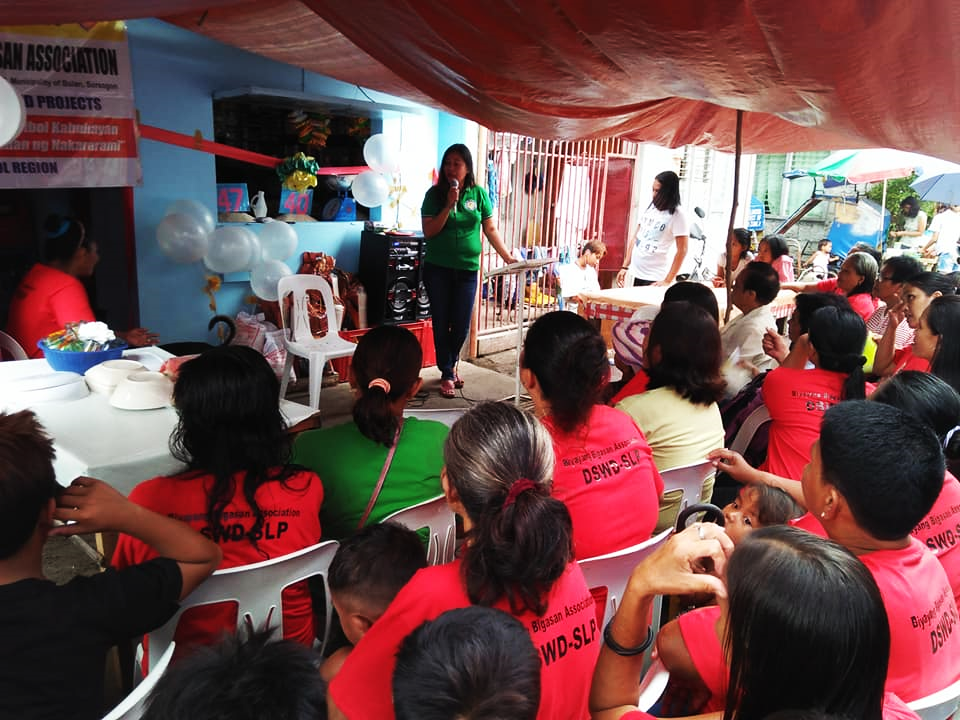 The Department of Social Welfare and Development (DSWD) Sustainable Livelihood Program (SLP) participants officially opened their rice retailing business at Bulan, Sorsogon last June 06, 2019.
Present during the launching activity were representatives from Barangay Local Government Unit (BLGU), Municipal Local Government Unit (MLGU) and DSWD employees.
"SLP reaches out to the vulnerable sectors of the society primarily focusing on food security through enterprise development." DSWD Regional Director Arnel B. Garcia, CESO II said.
The project was under Microenterprise Development-Seed Capital Fund (MD-SCF) of SLP. A total of Php 622, 750.00 was allocated for the two Sustainable Livelihood Program Associations (SLPAs) projects in Bulan town.
The Biyayang Bigasan Association and Managa-Naga (MNG) SLP Association with 25 members each ventured into the rice retailing business since their villages Purok Lapu-Lapu, Barangay Zone 2 and Brgy. Managa-Naga Bulan, Sorsogon have big population and rice is one of the basic commodities. The said associations decided to build their own rice business because of the forecasted demand especially the Pantawid Pamilyang Pilipino Program (4P's) families who are receiving monthly rice subsidy of P600.
SLP is a community-based capacity building program that aims to improve the socioeconomic condition of the participants. It facilitates interventions that expand the livelihood asset based on the participants (human, social, physical, natural, and financial capital) so they may either have gainful employment or successfully manage a microenterprise.
MD Track focuses on starting, expanding or rehabilitating micro-enterprises, activities. This track includes entrepreneurship, technical – vocational and soft skills training.
Moreover, SCF is a capacity-building grant given to eligible SLP participants to finance the initial operations of their enterprise/s. It provides the participants with financial capital to be able to establish and manage their sustainable microenterprise/s, which should provide a stable source of income.
On the other hand, the BLGU/MLGU will secure to assist the participants in securing the registration, other pertinent licenses such as barangay, mayor's and retailer permit necessary for their microenterprise to officially and legally recognize the operations of the microenterprise. And, through the guidance of the DSWD, SLPAs will also undergo accreditation as beneficiary Civil Society Organization.
As of the 2018 annual accomplishment in partnership with Bicol University, SLP Program served 8,427 households were 6,518 of them assisted through the Micro-Enterprise Development and the 1,909 households assisted through Employment Facilitation Track amounting to 59,313,917.66 pesos.
It can be noted that the monitored impact of the program is relatively positive especially on households earning from their own microenterprises. The same is true for SLP households who are gainfully employed after having been provided intervention under the employment facilitation track. #PRNPOJ061119