DSWD Bicol develops UNICEF Anticipatory Action Cash Assistance FDS Guide for Pantawid households in typhoon-prone areas in the Philippines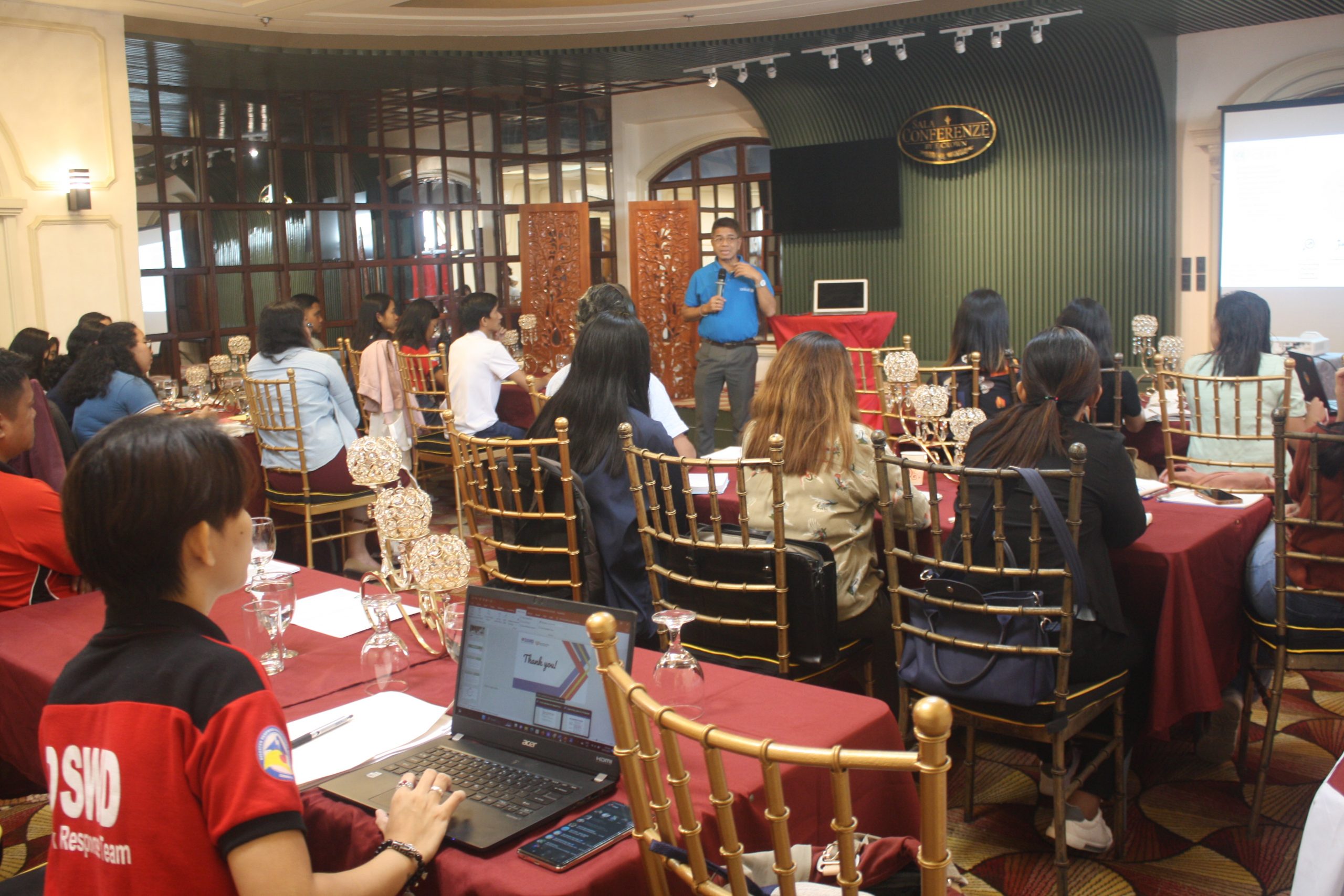 LEGAZPI CITY – In a proactive and forward-thinking initiative, the Department of Social Welfare and Development (DSWD) Field Office V through the Pantawid Pamilyang Pilipino Program develops Child-Centered Anticipatory Action Cash Assistance Family Development Session (FDS) Guide for households enrolled in the Pantawid Pamilyang Pilipino Program living in typhoon-prone areas in the Philippines.
The UNICEF-DSWD AA or Anticipatory Action Cash Assistance guide is designed to empower Pantawid households to take proactive measures to mitigate the impact of typhoons. It offers practical guidance on pre-disaster planning, financial preparedness, and community-based risk reduction strategies.
Relative to this, last October 5, 2023, the Regional Program Management Office of Pantawid conducted a Training of Trainers on the use of Child-Centered Anticipatory Action Cash Assistance intended for Project Development Officer II or Municipal link from the municipalities of Virac, Baras, Bato, and San Andres Catanduanes where the program will be piloted.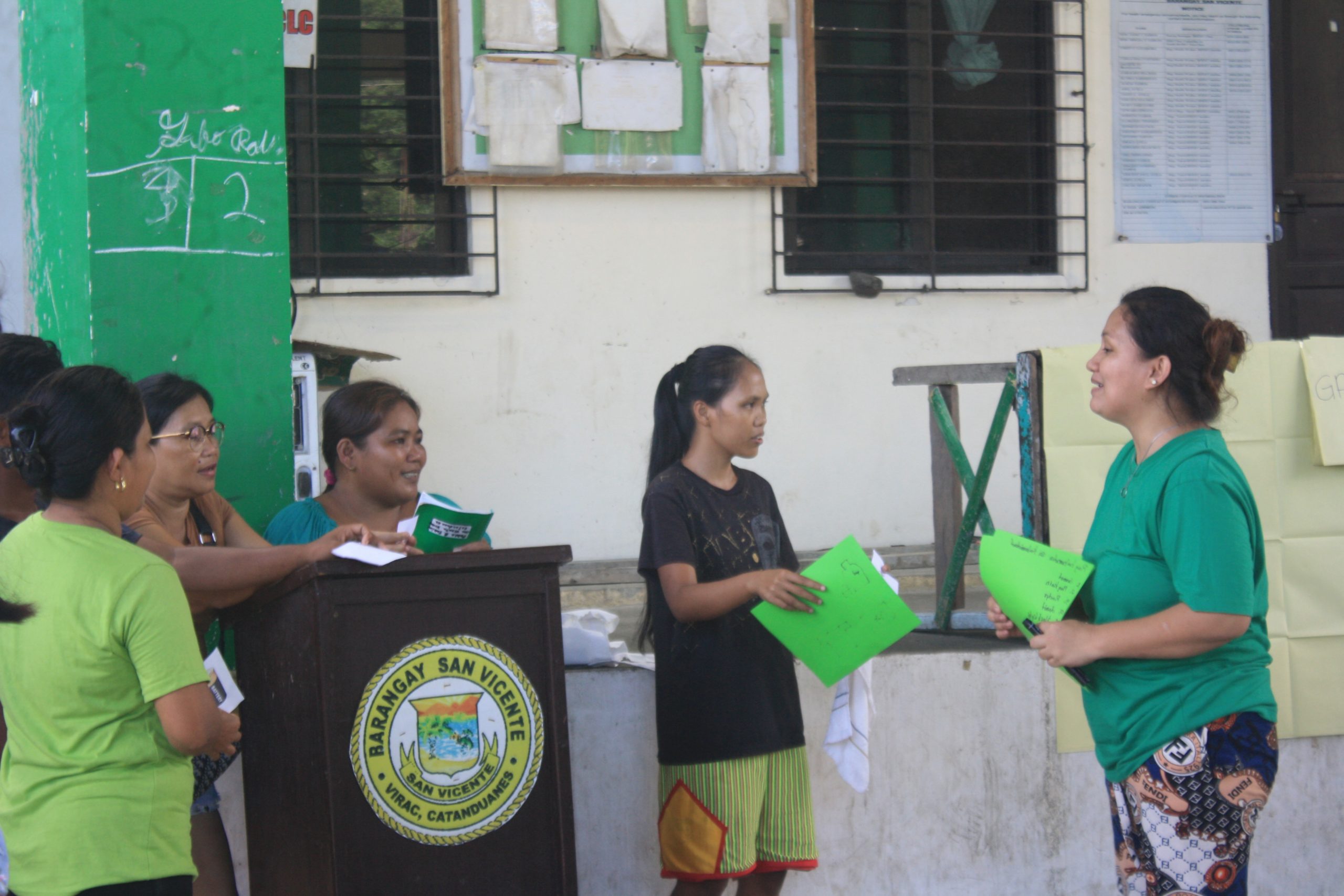 Under the UNICEF-DSWD AA pilot, unconditional cash top-up will be provided to 4Ps beneficiaries in the aforementioned towns of Catanduanes three days before the predicted landfall of a Category 3 typhoon, consistent with the principles of AA. The benefit amount is Php1,200 per household,  equal to 30% of the expected minimum expenditures (MEB) for programs such as child protection, education, water, sanitation, and hygiene (WASH), and nutrition for children. Beneficiaries of the 4Ps program will get financial aid through the Land Bank of the Philippines, which serves as the government's depository bank.
Using the national government's existing social protection systems, UNICEF will test anticipatory multi-purpose cash transfers and top-up cash assistance. This will help to lessen the impact of disasters and produce data for the Department of Social and Welfare to use in developing policies that will strengthen national social protection systems for future humanitarian and disaster response.
Through the provision of top-ups to Pantawid Pamilyang Pilipino Program beneficiaries, this Anticipatory Action Pilot Project aims to evaluate the delivery of anticipatory multi-purpose cash transfers using current national government social protection systems.
Through this intervention, the most vulnerable communities would have better financial resources to recover from a typhoon, which will greatly lessen the impact of catastrophes and enable a faster recovery, DSWD Bicol Regional Director Norman S. Laurio stated.
The DSWD, LGU, and UNICEF will monitor the 4Ps beneficiaries ten days after the storm to see how they used the cash aid provided to them.
This joint endeavor is a testament to the commitment of both DSWD and UNICEF to building a safer and more resilient future for families living in typhoon-prone areas in the Philippines.