DSWD Bicol monitors presence of families at the 6-km Danger zone of Mayon Volcano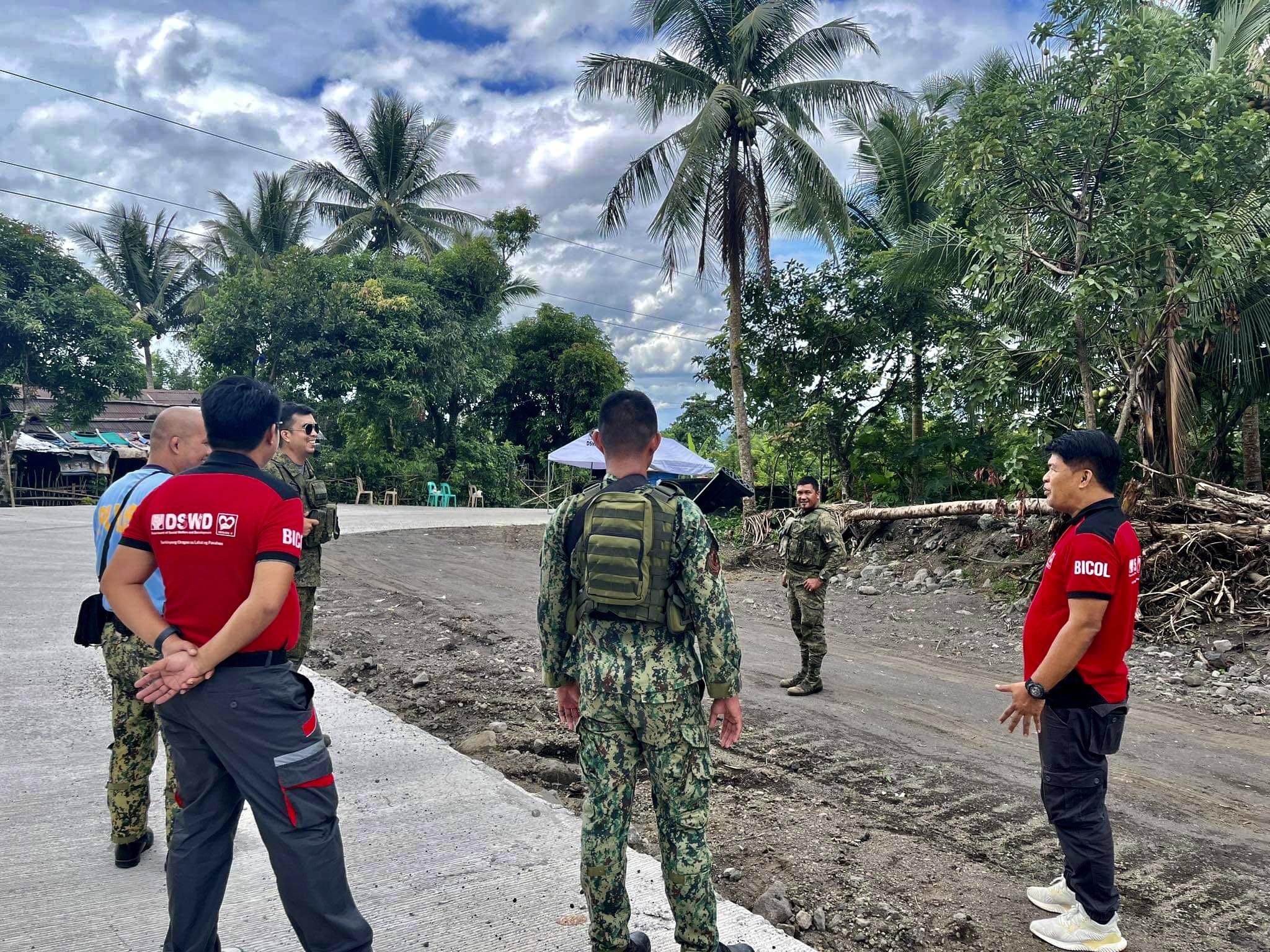 Province of Albay – DSWD Field Office V Regional Director Norman Laurio and his team, together with the Provincial Social Welfare and Development personnel, and the Local Government Units led by Mayor Cenon Volante and Barangay Calbayog Chief Gilbert Bolanos of Malilipot, and Mayor Carlos Baldo of Camalig, initiated inspections within the 6-kilometer permanent danger zone of Mayon volcano in the Province of Albay.
Affected families of Barangay Calbayog have been evacuated to San Jose Elementary School in the town of Malilipot. This is one of the 26 affected barangays by the Mayon Volcanic Activity and is situated within the 6-kilometer permanent danger zone.
However, Director Laurio monitored that there are still many evacuees returning to their homes for their livelihood and animals.
Apart from requesting the Mayors for full evacuation of these people and tightening of security protocols, he likewise coordinated with the Office of the Civil Defense (OCD) to increase the personnel manning the chokepoint in the prohibited areas.
DSWD Bicol will also provide additional family tents to be used by the PNP in their established stations within the 6-kilometer danger zones of Mayon Volcano.
DSWD Bicol team also visited the barangays of Quirangay and Anoling in the town of Camalig to ensure that the remaining residents will evacuate to safety from the threat of Mayon Volcano.
Recently, on Saturday, July 8, the PNP and LGU Camalig conducted a forced evacuation for residents who were found out to have not evacuated from Barangay Anoling, following the validation conducted by DSWD FO V under the directives of RD Laurio.
According to the report submitted by LGU Camalig, they have accounted 80 families already, exceeding the initial report of 50 families, as authorities continue their evacuation efforts.
The residents included in the forced evacuation are currently being sheltered at the Baligang Evacuation Center in the town of Camalig.