DSWD Bicol Provides Hot Meals to Stranded Passengers in the Various Ports of the Region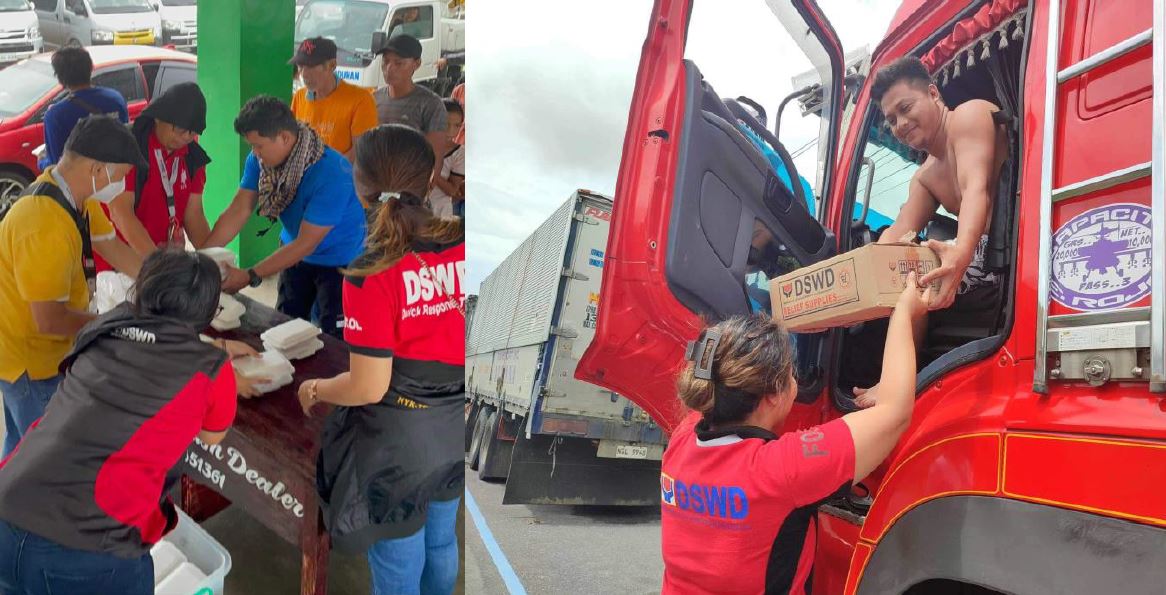 Philippine Coast Guard issued a directive cancelling all sea travels all over the region due to strong winds and big waves caused Typhoon Egay which resulted to more than 6,671 stranded passengers in the different ports of the region covering both private and public transports.
RD Norman S. Laurio, through its Disaster Risk Management Division (DRMD), mobilized its Provincial, City and Municipal action teams for quick response. He instructed the immediate release of the prepositioned goods in the ports of the affected provinces.
These food packs are being cooked for provision of hot meals to the strandees at the ports, in coordination with the local government units who also provided meals and logistical support.
We have utilized 965 family food packs to the strandees amounting to 782,049.90 and non-food items like blankets (636) and malongs (636) amounting to 210,439.68 with a total cost of assistance amounting to 992,489.58.  Continuous provision of hot meals will be done until sea travel bans are lifted.
The opening of warehouses all over the Bicol region and the prepositioning of goods to LGUs and ports is through the directives of Secretary Rex Gatchalian to ensure fast and efficient response to multiple and different calamities in the provinces.
DSWD FO V is closely monitoring the weather conditions and is prepared for any potential escalation of the situation and its impacts on the affected areas in the Region like floodings and landslide.
Preparedness measures are in place to ensure the safety and welfare of the communities at risk, and necessary actions will be taken promptly to respond to any potential worst-case scenarios that may arise as the typhoon progresses.