DSWD Bicol steps up information drive to students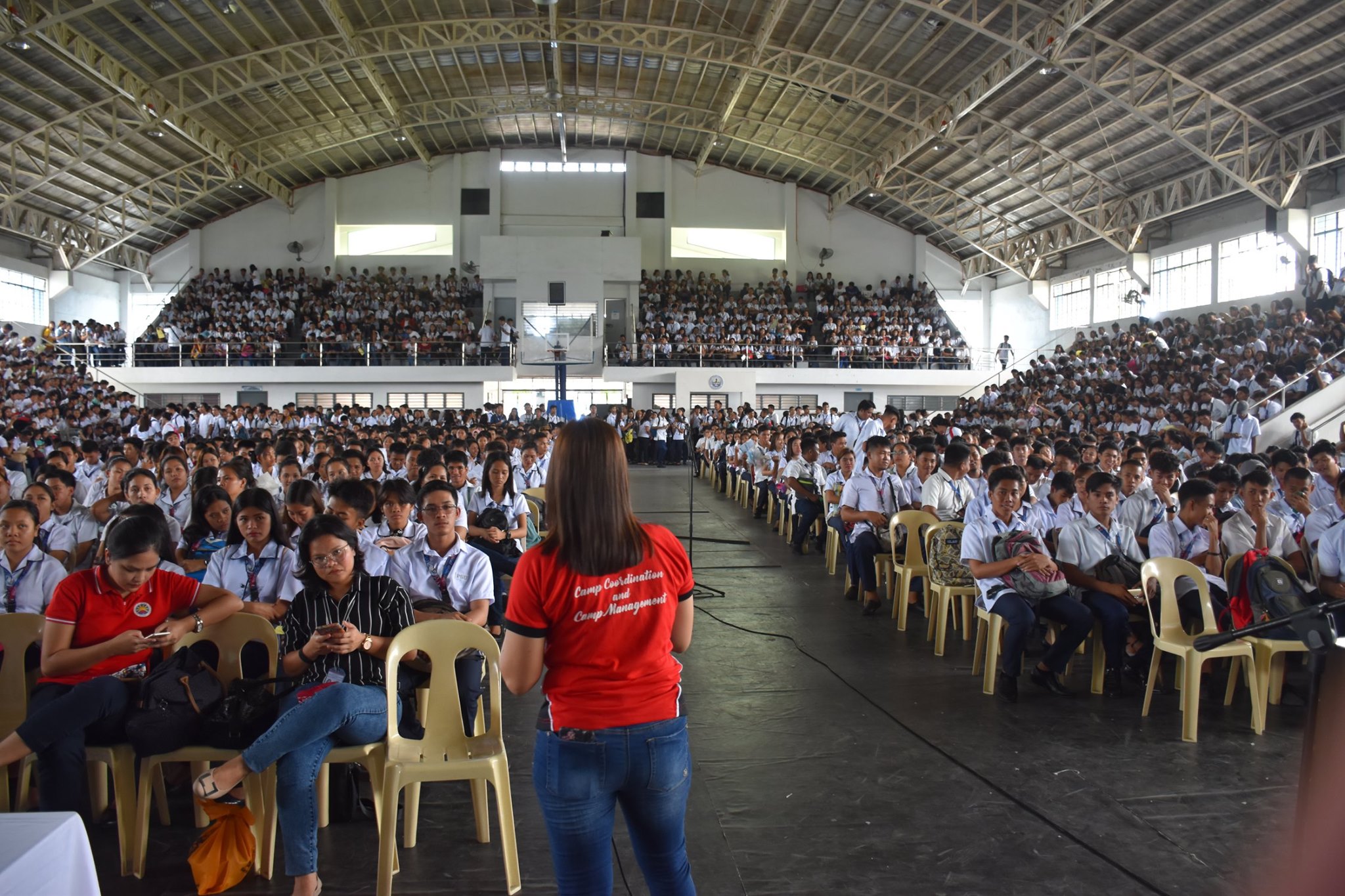 Goa, Camarines Sur- The Department of Social Welfare and Development (DSWD) Bicol has stepped up its information drive by conducting the first Campus Caravan at Partido State University (PSU) in Goa, Camarines Sur last August 20, 2019.
The Campus Caravan aims to orient and educate the students about the role of the DSWD's Listahanan in Tertiary Education Subsidy (TES) program of the Commission on Higher Education (CHED).
"DSWD's Listahanan data was used by CHED thru the Unified Student Financial Assistance System for Tertiary Education (UNIFAST) in identifying beneficiaries for the TES", DSWD Dir. Arnel Garcia said.
It also provided a venue to ask how to avail CHED's TES and other DSWD programs. In 2018, PSU-Goa campus has the highest TES grantees in the Bicol Region with 1,031 students.
More than 2,800 students participated in the campus caravan covering all departments of the university.
Various information, education and communication (IEC) materials like brochures and flyers were also distributed to the students.
Meanwhile, PSU President Raul Bradecina expressed his gratitude to DSWD and CHED for the initiative to disseminate relevant information about Listahanan and TES.
The caravan was spearheaded in partnership with the CHED which seeks to provide information about the Republic Act 10931 or the Universal Access to Quality Education Act.
"RA 10931 is a law made for students to pursue a quality college education without paying tuition and other school fees. It also provides financial aid to students from the poorest of the poor households as well as loan programs who need additional finances to support tertiary education, TES is one program under the law", Fauziah Gerine Rey,CHED-UNIFAST Regional Coordinator,said.
Rey also added that under the TES, students' beneficiaries will get an amount of Php 40,000-60,000 per year to cover tuition fees, books, transportation, supplies, room & board, and other school expenses.
On the other hand, Joy Belen III, Project Development Officer IV announced that the 3rd round of household assessment will be conducted in the last quarter of the year. He encourages the students to take part in the said assessment by spreading the information about the Listahanan to their communities.
Listahanan is an information management system that identifies who and where the poor are. It serves as the basis of different agencies implementing programs for the poor, vulnerable, and marginalized sectors.###crb