DSWD ensures compliance to COVID-19 protocols as Listahanan 3 activities resume in Bicol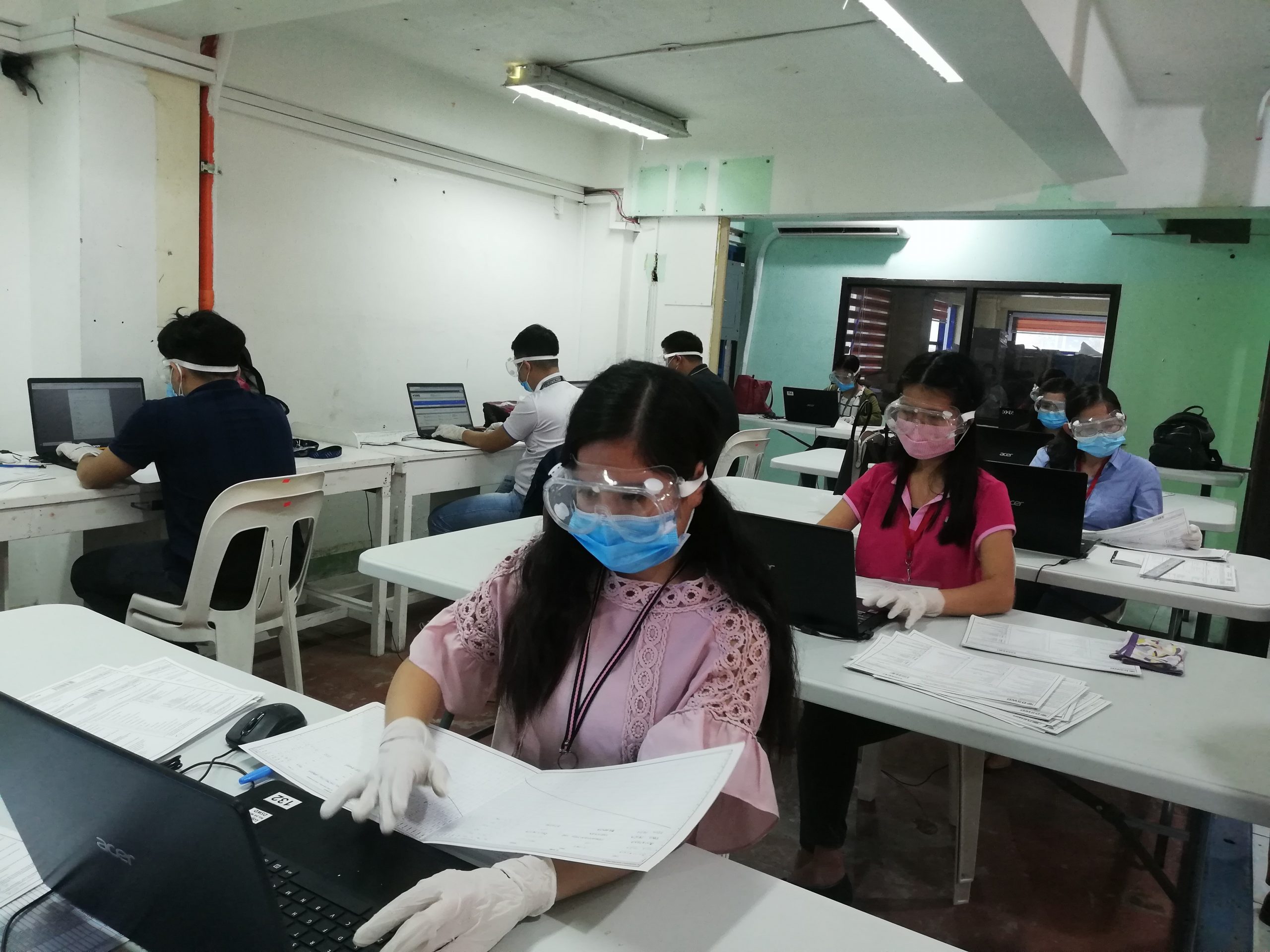 Legazpi City—  National Household Targeting Office (NHTO) Director Justin Batocabe and PIA Director-General Ramon Cualoping III have inspected the DSWD Field Office V encoding station last July 20, 2020, at Innodata Incorporated, Legazpi City.
Director Batocabe lauds the Field Office for strictly following health protocols and safety measures in the encoding facility. He also acknowledged the best practices of the region such as hiring of former Area Coordinators/ Supervisors for quality control of forms before encoding, giving occasional incentives to ensure error-free encoding, weekly quality audit report and creation of Facebook group chat for encoders/verifiers.
"The continuation of Listahanan activities in the midst of the COVID-19 pandemic strictly follows health protocols that include the mandatory wearing of masks, goggles, gloves, physical distancing, proper hygiene and/or washing hands, among others", said DSWD Bicol Regional Director Arnel Garcia.
As of July 20, the agency has encoded 83.59% or 923,209 Household Assessment Forms (HAFs) out of the 1,104,325 assessed in the region. The HAF is a two-page form with 50 indicators designed to collect data from households that includes socio-economic information.
The encoding and verification targets to finish this August while the validation will commence in September.
The validation phase is the quality control mechanism of Listahanan where the community is given a chance to check the initial list of poor generated before its finalization. It is in this phase where the public can contest for any incorrect or misreported information. Families who were not visited during the regular household assessment are also given the chance to appeal and be assessed.
It can be recalled that the agency has conducted house-to-house interviews to households in the entire region last October 2019 and was completed February of this year.
Listahanan is the DSWD's information management system that aims to establish a database of poor households that will become beneficiaries of social protection programs. Consistent with Executive Order 867, the updating of the Listahanan database of poor families shall be done every four (4) years.##crbarrameda