DSWD KALAHI-CIDSS launches Additional Financing project for Luzon
The Department of Social Welfare and Development Kapit-Bisig Laban saKahirapan – Comprehensive and Integrated Delivery of Social Services (DSWD KALAHI-CIDSS) launched the Additional Financing (AF) project for Luzon cluster last July 22, 2021 at Hotel St. Ellis, Legazpi City, Albay.
DSWD Secretary Rolando Joselito D. Bautista led the launching together with Usec. Martin B. Diño, DILG Undersecretary for Barangay Affairs, Asec. Rhea B. Peñaflor, Assistant Secretary for Specialized Programs, Dir. Janet P. Armas, National Program Manager of KALAHI-CIDSS, Dir. Leo L. Quintilla, CESE, OIC- Regional Director of Field Office V, Gerlie L. Avila, OIC- Assistant Regional Director for Operations and Atty. Michael Gerome B. Bellena, CPA, OIC- Assistant Regional Director for Administration.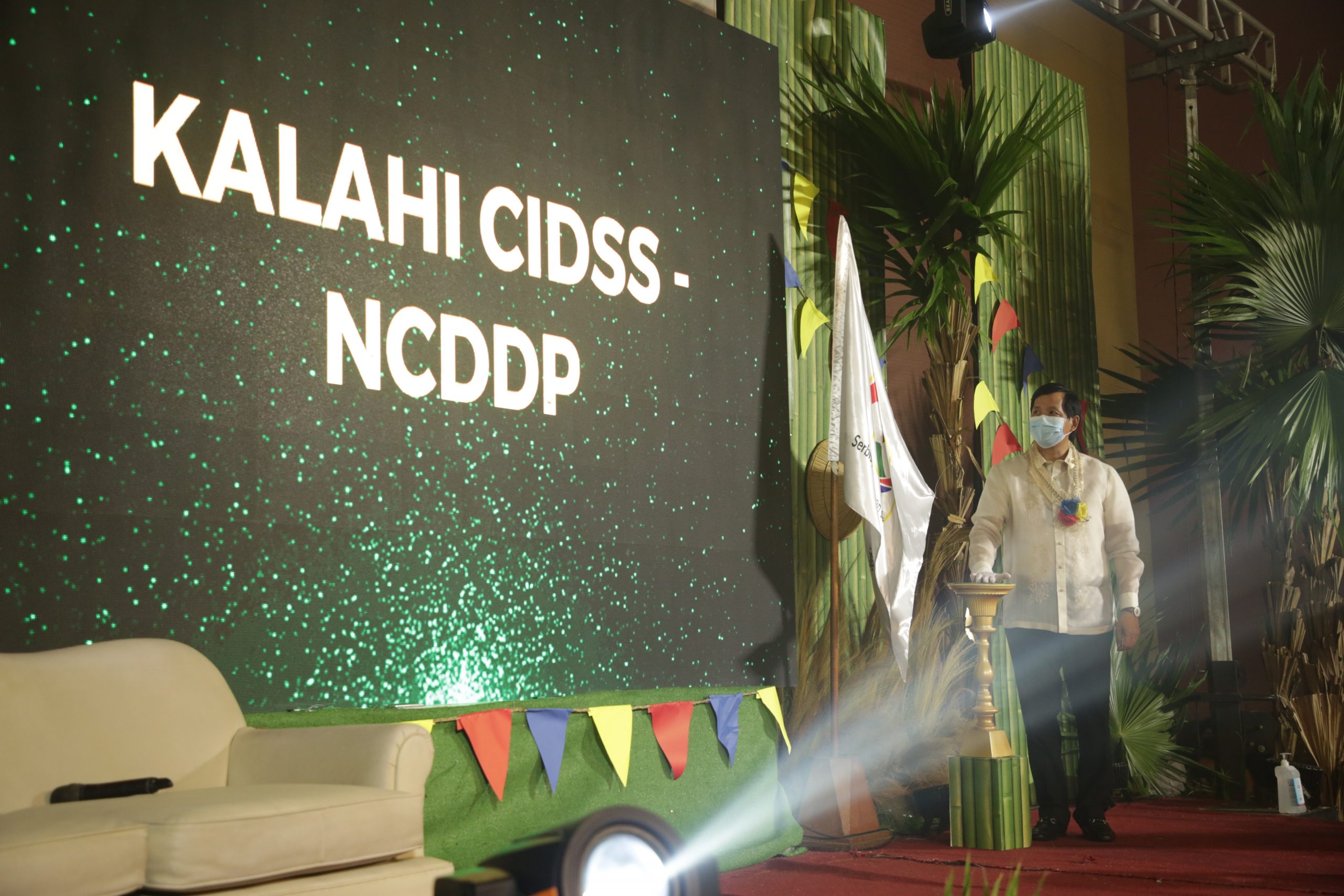 As official launching of the AF project, the officials unveiled the key principles of the program which are localized decision-making, empowering, transparent, inclusive and multi-stakeholder, and demand-driven.
The AF is the expansion of coverage using the Disaster Response Operations
Modality (DROM) funded by Government of the Philippines and the World Bank from 2021 until 2023 in response to the impact of COVID-19 pandemic and other major disasters.
The DROM is a mechanism utilized to accelerate program implementation in times of proclamation of disasters, guided by the principle of participation, transparency, accountability, simplicity, and speed.
The project will cover 676 municipalities in 15 regions with 10.2 million target households who will benefit from the sub-projects and capacity building.
During the launching, the Department encouraged all Local Government Units (LGUs) to support the institutionalization of Community-Driven Development (CDD) approach as a national strategy for poverty reduction and disaster by adopting the program mechanisms and tools.
Sec. Bautista also expressed his gratitude to all Local Government Units (LGUs) for supporting the initiatives of the government particularly KALAHI-CIDSS.
KALAHI-CIDSS is a poverty alleviation program of DSWD that uses CDD approach to help communities in poor municipalities to identify challenges, make informed decisions, and control resources to address poverty.