DSWD National Resource and Logistics Management Bureau replenishes stockpile for DSWD Bicol Mayon Evacuees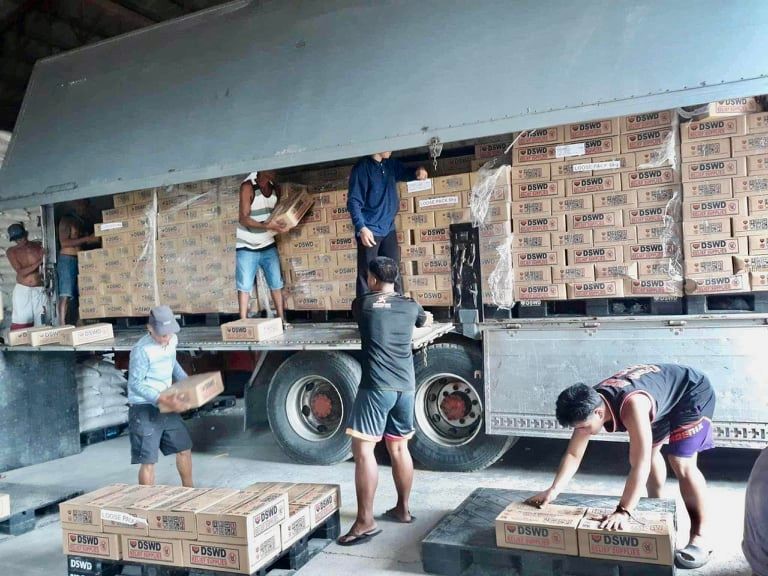 DSWD National Resource and Logistics Management Bureau (NRLMB) delivered Family Food Packs today, August 23, at the DSWD Field Office V Regional Warehouse in Bogtong, Legaspi City, Albay, as continued augmentation support for the families affected by the Mayon Volcano Eruption in the Province of Albay.
As promised by Secretary Rex Gatchalian that DSWD will provide for the evacuees' needs until Mayon Volcano rests, NLRMB provided a substantial quantity of 15,000 FFPs and will continue to deliver until the designated regional warehouses of the Field Office are fully replenished.
On August 8, 2023, DSWD FO V already provided its 4th wave of Family Food Packs as relief augmentation, consisting of 33,000 FFPs to affected LGUs by the ongoing Mayon volcanic eruption. This covered their food supply from August 9-23, 2023.
The agency also released its 2nd wave of hygiene kits, consisting of 5,410 kits.
As of today, Alert Level 3 is maintained over Mayon Volcano, which means that it is currently in a relatively high level of unrest and hazardous eruption within weeks or even days could still be possible.
Moreover, these FFPs from NRLMB also serve as preparation of DSWD FO V for any disaster that may affect the region especially now that we are on the typhoon season.