DSWD, PSA strengthen partnership to intensify PhilSys ID registration among beneficiaries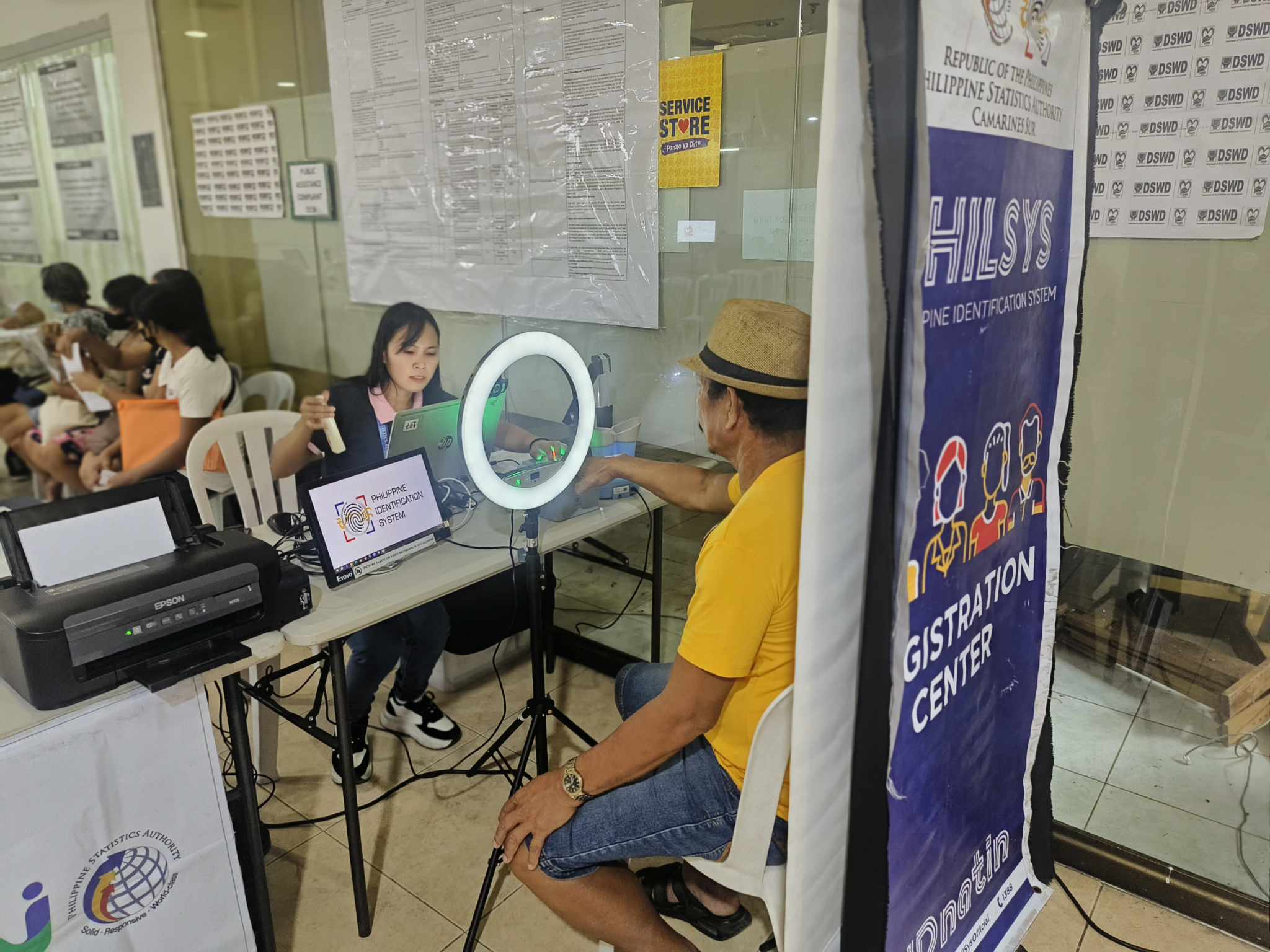 PHOTO: DSWD AICS client from Naga Satellite Office utilizes co-location partnership of DSWD, PSA; registers for PhilSys ID.
BICOL – The Department of Social Welfare and Development (DSWD) Field Office V and the Philippine Statistics Authority (PSA) initiated a co-location partnership to intensify the Philippine Identification System (PhilSys ID) registration among the agency's clients and beneficiaries.
DSWD Secretary Rex Gatchalian, in a written memorandum, directed all Field Offices, specifically the Crisis Intervention Section (CIS) leading the implementation of the Assistance to Individuals in Crisis Situation (AICS) to offer PSA the facilities of the agency for the installation of PhilSys Booth.
In early November, PSA Bicol installed PhilSys Registration Booths in the DSWD CIS-AICS Satellite Office in the region. PSA Bicol has already installed PhilSys Registration Booths and started facilitation of PhilSys ID registration at Satellite Offices in Naga City, Iriga City and Sorsogon City. This coming Monday, November 13, PSA will be installing registration booths at Albay Satellite Office, Pacific Mall, Legazpi City and Catanduanes Satellite Office, Provincial Capitol Compound, Virac, Catanduanes. On Tuesday, November 14, PSA is set to station their booth at Tigaon Satellite Office.
Apart from the onsite registration, in Masbate, PSA also joins AICS team during Offsite Serbisyo Payouts to facilitate PhilSys registration for beneficiaries seeking educational and cash relief assistance.
Clients availing financial assistance from the AICS Program were accommodated and assisted in registering and processing their National ID applications. Simultaneously, they were able to claim their ePhilID, serving as a valid proof of identity for easy accessibility and application for eligibility to social protection programs.
As a driver of social protection for vulnerable groups, PhilSys is continuously utilized for reliable identity verification and ensuring targeted delivery of benefits since the features of the ID enable faster eligibility checks, providing better and multiple access points for beneficiaries to receive social assistance.
The DSWD FOV is committed to enhancing its social protection delivery and improve the overall experience for its clients by exploring further interventions, such as co-location partnership with the PSA.