DSWD resumes Listahanan activities to finish the database of poor in Bicol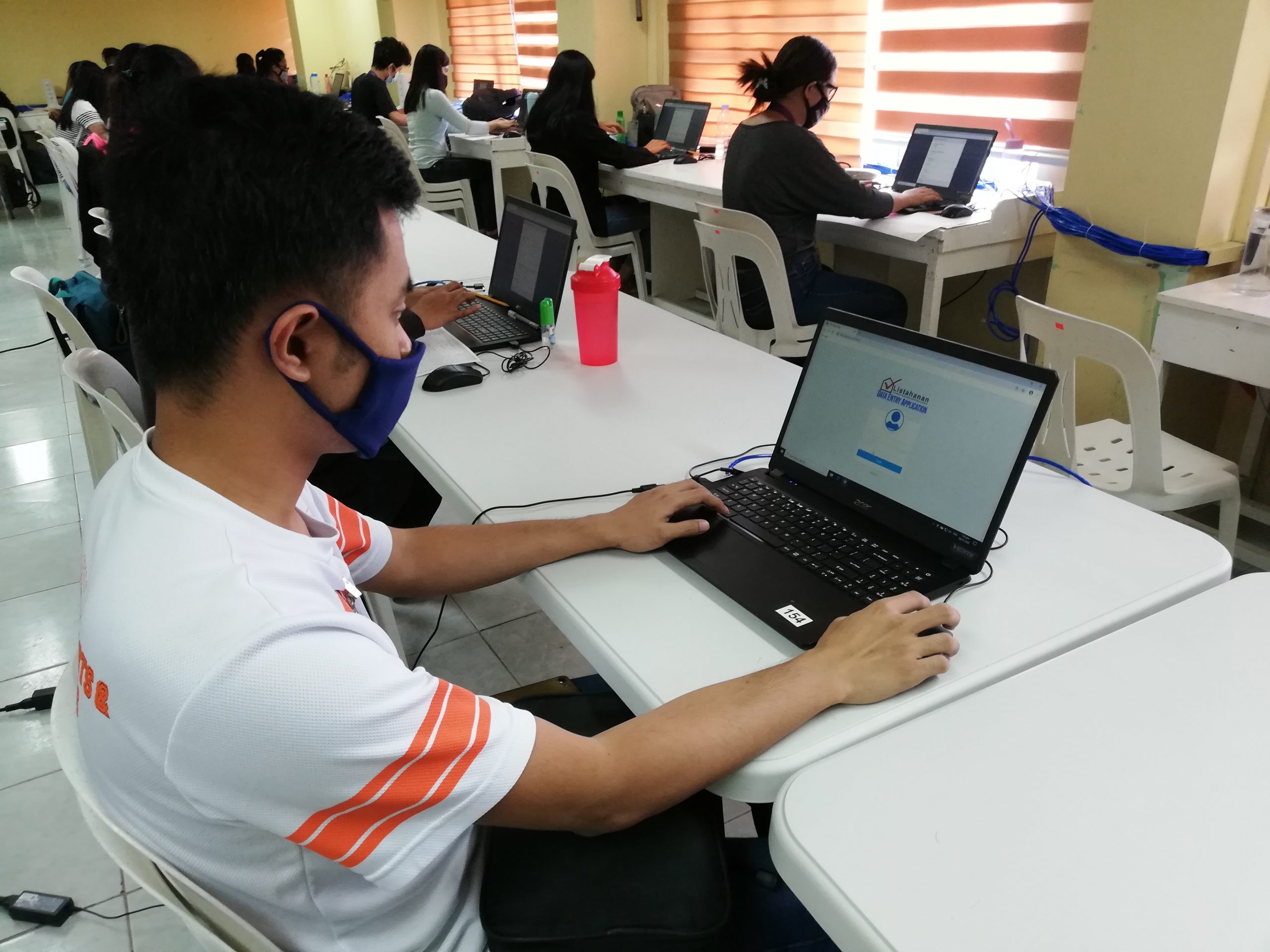 Legazpi City— The Department of Social Welfare and Development (DSWD) Bicol resumes its encoding and verification activities as part of the Listahanan 3 household assessment in the region.
DSWD Regional Director Arnel Garcia said that as of June 9, the agency has encoded 43% or 483,475 Household Assessment Forms (HAFs) out of the 1,104,325 assessed in the region. The HAF is a two-page form with 50 indicators designed to collect data from households that includes socio-economic information.
The encoding and verification activities pass through consistency checking and validation routines before the HAF is endorsed for Proxy Means Test (PMT) processing. PMT is a statistical model that approximates family income based on observable and verifiable indicators of the family's income such as access to basic services and facilities like water and electricity, ownership of assets as well as materials used in the housing structure.
The continuation of Listahanan activities in the midst of the COVID-19 pandemic strictly follows health protocols that includes the mandatory wearing of masks, physical distancing, proper hygiene and/or washing hands, among others
It can be recalled that the agency has conducted house-to-house interviews to households in the entire region during the latter part of October 2019 and was completed February of this year. The declaration of the public health emergency last March 16 due to Corona Virus Disease 2019 or COVID-19 has prompted the agency to temporarily suspend all other Listahanan activities.
Validation phase
 Once the PMT processing is completed, an initial list of poor will be generated and will be posted in all barangays to be validated by the community.
A Barangay Verification Team (BVT) and Local Verification Committee (LVC)  will be formed to receive and act on complaints and grievances from the community.
As part of the quality control mechanism of the Listahanan, the community allows the public to contest any incorrect or misreported information. Families who were not visited during the enumeration are given the chance to appeal and be assessed.
" The department will ensure the provision of minimum personal protective equipment (PPE) to its field workers who will conduct community validation", said Director Garcia.
After the validation, the official and final list of poor families is shared with data users to serve as their basis in selecting beneficiaries of social protection programs.
The agency targets to finish the updated database in the 4th quarter of this year.
Listahanan is the DSWD's information management system that aims to establish a database of poor households that will become beneficiaries of social protection programs. Consistent with Executive Order 867, the updating of the Listahanan database of poor families shall be done every four (4) years.##crbarrameda