DSWD-SLP turns over 78 units of 'PEDICAB' to LPOD SLP assoc
DSWD-SLP turns over 78 units of 'PEDICAB' to LPOD SLP assoc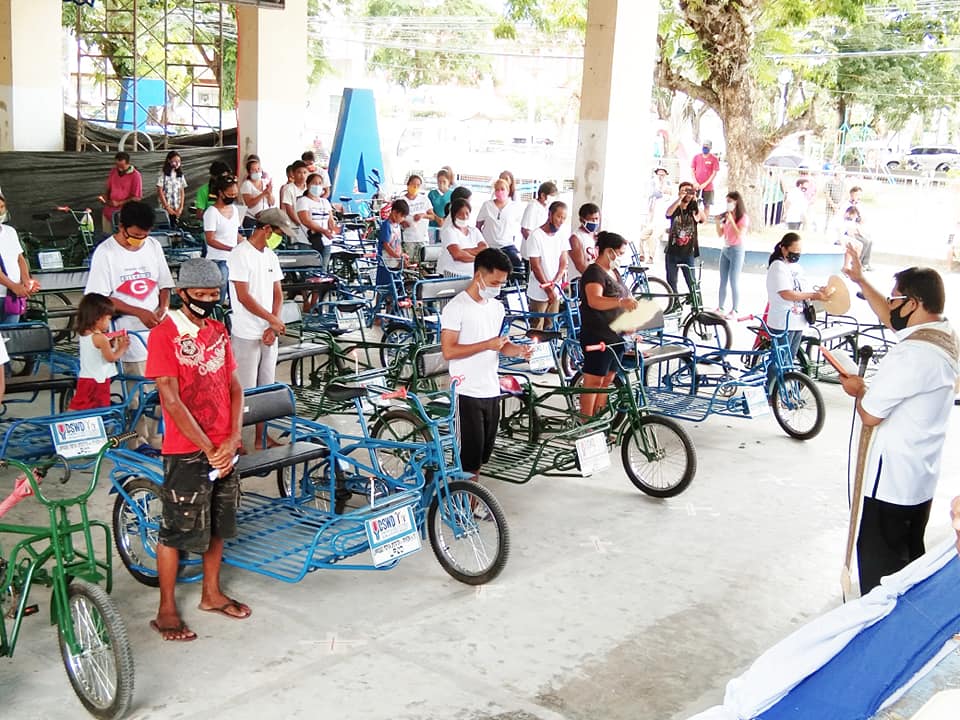 The turnover ceremony of "pedicab" to the program participants from Brgy. Poblacion, Libamanan, Camarines Sur.
Seventy-eight (78) units of pedicab were given to members of Libmanan Padyak Operators and
Drivers (LPOD) Sustainable Livelihood Program Association (SLPA) through the Department of
Social Welfare and Development (DSWD)-Sustainable Livelihood Program in partnership with
the Libmanan Local Gvernment Unit, last July 07, 2020.
The said ceremony was attended by Provincial Coordinator Jaime Saballegue, Implementing
Project Development Officer Rosemarie J. Violeta, Mayor Bernard P. Brioso, and program
participants following the health and safety protocols to prevent the spread of COVID 19.
The project aims to provide sustainable livelihood to all members of the association in barangay
Poblacion amidst novel coronavirus (COVID-19) pandemic.
The SLP project amounting to Php 780,000 was funded thru the Microenterprise Development
Track-Seed Capital Fund modality (MD-SCF) of SLP, under the 2017 General Appropriations Act
(GAA).
MD Track focuses on starting, expanding or rehabilitating micro-enterprises, activities. This track
includes entrepreneurship, technical – vocational and soft skills training.
Edna Ferrer, the association president, and its members were grateful to the DSWD-SLP for the
project they received.
"I thanked DSWD for this opportunity, I am extremely happy that the association already received
the 78 units pedicab that will help and support our family.", she said.
SLP is a community-based capacity building program that aims to improve the socioeconomic
condition of the participants. It facilitates interventions that expand the existing livelihood assets
(human, social, physical, natural, and financial capital) of the participants so they may either have
gainful employment or establish their chosen micro-enterprise.