Sustainable Livelihood Program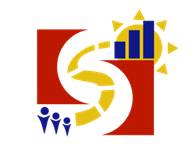 The Sustainable Livelihood Program (SLP) is a community-based capacity building program that seeks to improve the program participants' socio-economic status.
Main Objective:
To improve the socio-economic capacity of the poor to enhance access to basic social services and improve their standard of living
Specific Objective:
To prepare participants for locally available jobs
To facilitate opportunities for micro-enterprise development
To expand the socio-economic benefits gained by the Pantawid Pamilya beneficiaries
To link beneficiaries to the support services and programs provided by the partner groups
To link beneficiaries to micro-finance and micro-insurance providers
To expand and update the portfolio of public and private sector partners
To promote a participatory and community-based approach in enterprise development
How does it work?
The Sustainable Livelihood program develops the entrepreneurial and technical skills of the poor households identified through the National Household Targeting System for Poverty Reduction (NHTS‐PR) by enabling them to manage sustainable microenterprises and linking them to locally available jobs in order to enhance their access to basic social services and their standard of living.
The program helps participants broaden their resourcebase by mobilizing savings, accessing capital markets, availing of loan funds and receiving institutional development support. The qualified participants are assessed based on their financial and social performance to identify the requirements of an enterprise for business growth. Appropriate training activities are continuously provided to the participants for them to improve their existing micro‐enterprises. A follow‐through intervention shall be done by connecting them to non‐government organizations and private sector groups that provide business development services such as: (i) product and marketing development, (ii) skills enhancement and business management in preparation for the SKAs' market penetration, and (iii) diversified loan packages for further financial assistance.
Considering that not all poor households, including PantawidPamilya beneficiaries are interested to engage in entrepreneurial activities, job opportunities are made accessible to the Sustainable Livelihood program participants. Part of the program package is the employment facilitation track wherein employable individuals are able to access locally available jobs through public-private partnerships. This also includes skills enhancement and pre‐employment training to adequately prepare the participants for employment. Continuous upgrading of technical skills is provided to the participants in order to equip them to independently search for employment opportunities in the future.
The program design has two tracks/strategies:
Track 1: Microenterprise Development. This is a capacity building program that focuses on community development, skills enhancement, network building and capital assistance to poor families included in the NHTS‐PR list, prioritizing the PantawidPamilya beneficiaries in order to improve their opportunities for managing a sustainable microenterprise.
Track 2: Employment Facilitation provides assistance to unemployed poor families included in the NHTS‐PR list, prioritizing the Pantawid Pamilya beneficiaries who are seeking for job opportunities. They shall be provided with skills profiling, job matching, occupational guidance and counseling and job referrals. The DSWD's job matching services will be provided through the assistance of City/Municipal Social Worker designated by the LGU as the Livelihood Focal Person and DSWD Project Development Officer II. The field implementers are tasked to determine the training needs and job qualifications of the participants relative to the existing employment demand in the locality. They are also required to network with existing job placement agencies from both government and private sector.
C.D.E.D or Community Driven Enterprise Development
Community

Driven

Enterprise

Development

-Ordinary citizens are engaged in critical decision-making processes through participatory activities at the village level

-Resource-based

-Issue-based

-Shared Information

-Participatory decision-making

-An economic undertaking  which is market–oriented, resource based,  and is geared at improving the economic status of the beneficiaries

-A continuous process of positive significant transformation

-The community members have a deeper sense of ownership of government programs and services which are responsive to their needs

-DSWD provides capital seed fund amounting to a maximum of Php10,000 per household to eligible beneficiaries