SLP-PAMANA gives life-long opportunity to SLPA Casabangan in Masbate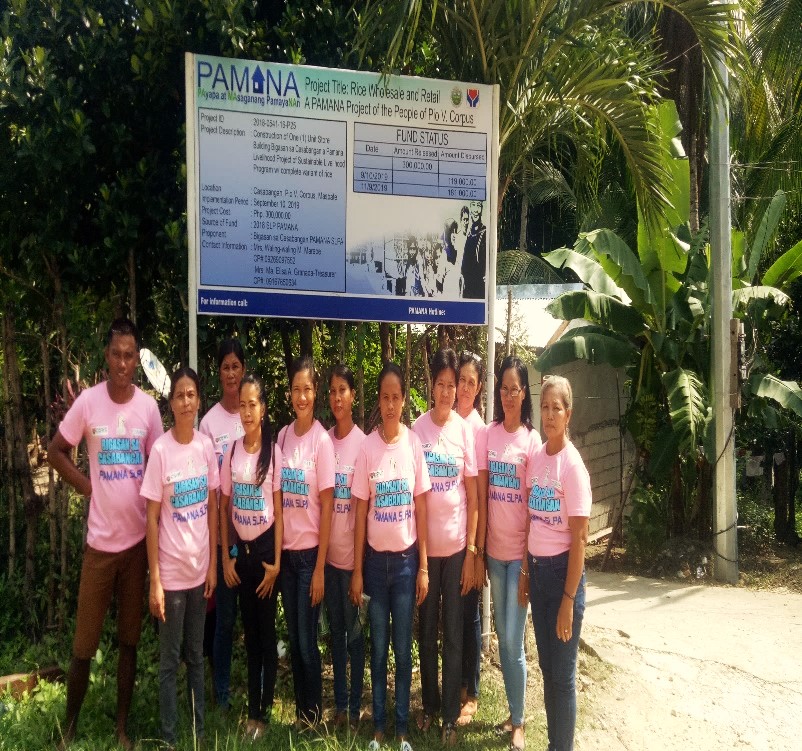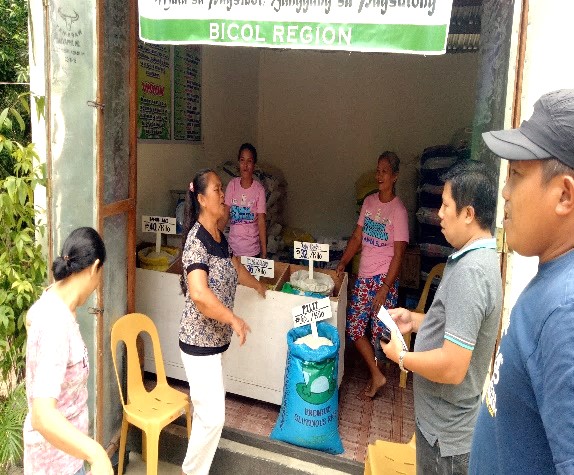 Bigasan sa Casabangan PAMANA SLPA was organized in 2018 through the Department of Social Welfare and Development-Sustainable Livelihood Program special project called Payapa at Masaganang Pamayanan (PAMANA). The SLPA is composed of 16 members and most of them are Pantawid Pamilya Pilipino Program
(4Ps) beneficiaries.
Prior to SLP-PAMANA intervention, members of the SLPA earning meager income and
facing bumpy financial battles in their day-to-day life would initially depend on farming (rice, vegetables, camote, cassava, corn), fishing, and fish vending.
During the project development session, the SLPA chose Bigasan as their proposed micro-enterprise. Upon approval of their project, the SLPA was granted a Seed Capital Fund (SCF) worth Php 300,000.00 that was invested in the rice retailing business. The SLP-PAMANA was able to help them and was able to create an impact on the economic status of their community.
SLPA members were given skills training focusing on Recordkeeping and Basic Livelihood Training that will be used in the operation of their project. After acquiring these needed skills and requirements for registration the SLPA officially started the project.
After the implementation of the project, the Bigasan sells 6 sacks of rice daily or equivalent to a daily income of Php 9,000.00. The PAMANA SLPA earned up to Php50,000.00 per month as their net income depending on the seasonality of their livelihood activity.
One of the good management practices being observed by the SLPA is its sharing of rice every meeting. The good leadership skills shown by the president of the association and the active participation of the members help to effectively utilize their resources and enable them to access opportunities for the growth of their enterprise.
For almost one year of operation, the SLPA continue to work hard uplifting the living conditions of their families. The SLPA project savings reached up to Php 188,000.00 and they plan to engage in an additional small micro-enterprise for all members and organize them as a cooperative in the Municipality.
"Kung walang pagtutulungan at pagtitiwala sa bawat miyembro ay hindi mapapaunlad ang proyekto kaakibat nito ang magandang aral na napulot sa programa na nakatulong para sa pagbabago" Waling-Waling M. Marabe SLPA president said.
Due to the current crisis brought by COVID-19, SLPA encountered challenges that affect the profit of their business, but through the continuous technical assistance provided by SLP to the Bigasan sa Casabangan PAMANA SLPA, the members were able to maintain the operation of their micro-enterprise.
The SLPA livelihood project brought a greater impact to the living conditions of their family. In fact, the project was able to help in the financial needs of the family especially in education. It also inspired communities to build livelihood projects and boost their interest to be part of the program development projects that will lead to economic empowerment.
About SLP-PAMANA
PAMANA is a priority program of the government that supports the Peace Negotiation Track and contributes to the goal of attaining Just and Lasting Peace. PAMANA aims to strengthen resilience to conflict by improving the socio-economic capacity of the communities and families in the covered areas, through the development of the personal, social, entrepreneurial, and technical skills of the duly organized Sustainable Livelihood Program Associations (SLPA) composed of a group of potentially enterprising individuals within the community. #NPOJPR01092021 #PDOIIMasbateRC