Why Berlita values integrity?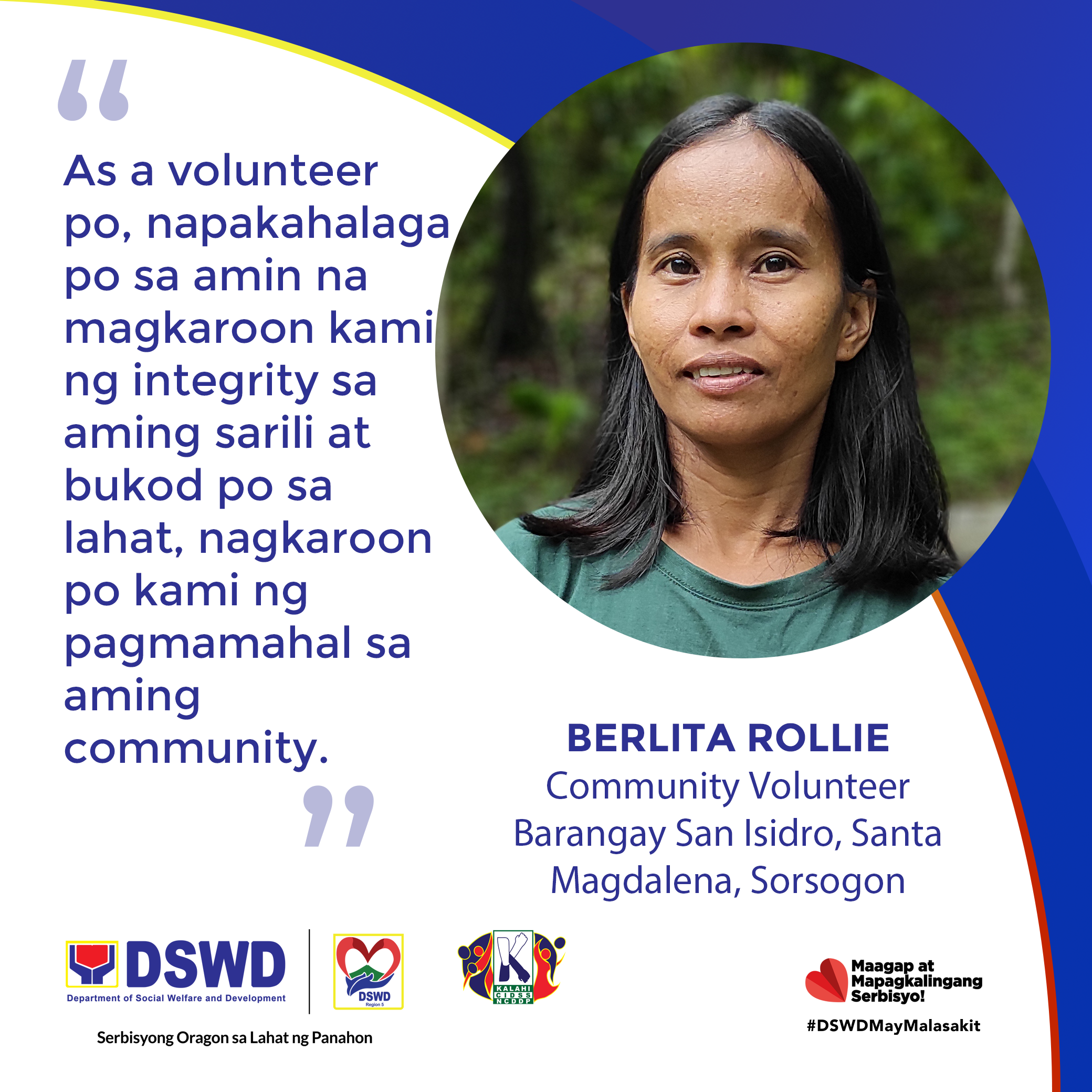 Most of us have already heard the statement, "A person must stand up for what he or she believes is right". Each human has his own set of moral principles and integrity tops it all.
There are certain circumstances when the integrity of a person is put to test. One example is public procurement. Procuring goods and services, work or infrastructure
projects, and consulting services are critical government activities that necessitate transparency and accountability.
PROCUREMENT IN THE COMMUNITY
Through the Department of Social Welfare and Development Kapit-Bisig Laban sa Kahirapan – Comprehensive and Integrated Delivery of Social Services (DSWD KALAHI-CIDSS), the community forms the Barangay Development Council – Technical Working Group (BDC – TWG) to oversee the implementation of the sub-project. The group is comprised of six (6) subcommittees, namely Project Preparation Team, Procurement Team, Finance Team, Project Implementation Team, Monitoring and Inspection Committee, and O&M Committee.
The Procurement Team is composed of at least three (3) members that were elected through the Barangay Disaster Risk Reduction and Management Council (BDRRMC) meeting.
One of the community volunteers who is part of the Procurement Team in Barangay San Isidro, Santa Magdalena, Sorsogon is Berlita Rollie, 42, a barangay health worker (BHW).
She led the team as a volunteer because she felt she has an obligation to the
community.
"Nag-udyok po sa akin bilang isang volunteer po dahil nung BHW po ako, nakita ko po sa aming paglilibot kung ano po ang mga pangangailangan po ng aming ka-barangay (What urged me to become a volunteer were the needs of my co-members in the community I have learned through my field visits as a BHW)," she explained.
"Doon po nag-pursige po ako na makatulong as a volunteer ng programa (And that was when I started to persevere in helping as a volunteer in the program)," Berlita added.
THE NEED OF SAN ISIDRO
San Isidro is 2.5 kilometers away from downtown Santa Magdalena with a population of 1,809. Agriculture is the main source of livelihood in the community. According to Victorino Gaufo, 56, barangay chairperson, a farmer usually earns PHP 1,400 per week.
With the activation of Disaster Response Operations Modality (DROM), the community conducted the Rapid Damage Assessment and Needs Analysis (RDANA) to evaluate the impact of COVID-19. Concreting of pathway in Zone 5 was seen as a top priority identified by the community.
Residents especially senior citizens found it difficult to travel from their homes to the central barangay to attend assemblies. BHWs also struggled when visiting residents to conduct an information dissemination campaign for the COVID-19 vaccination.
"Naglilibot po kami as a BHW, mahirap sa daan tapos minsan nakakaencounter kami na may ahas (When we were conducting visits as a BHW, we found it difficult to trek and there are instances when we encounter a snake)," Berlita recalled.
The proposed pathway was funded by the program amounting to PHP 653,875.00 and local counterpart contribution of PHP 163,469.00 with a project cost of PHP 817,344.00.
KNOCKING DOWN SETBACKS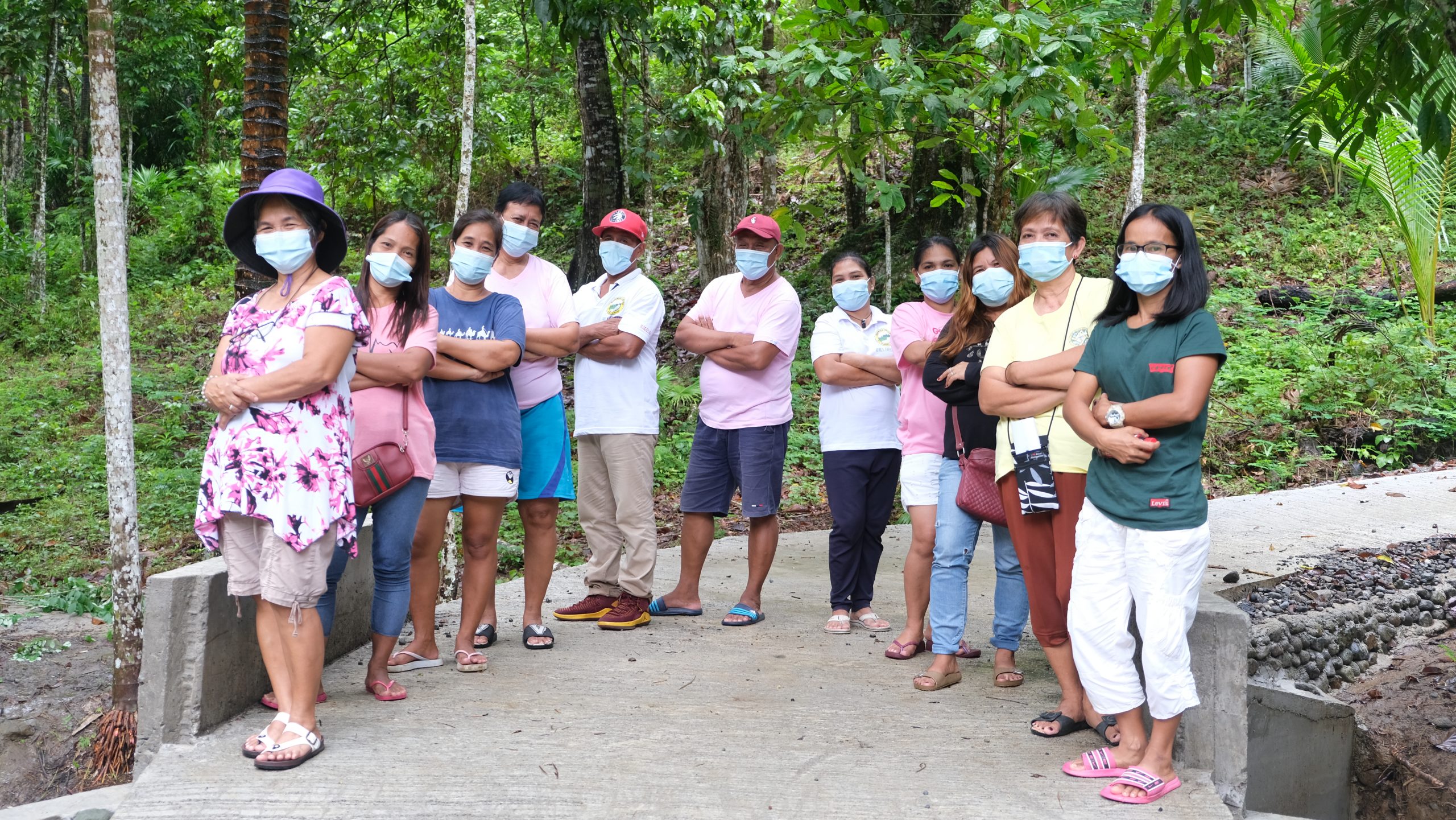 During the procurement for the sub-project, Berlita's integrity was put to test when a supplier insisted on getting the documents of other suppliers because they wanted to be the winning supplier for the project.
The volunteer did not hesitate to reject the request of the supplier because it is considered a violation of the process as taught during the training provided by the program.
She also received antagonistic comments from some community members questioning her capabilities as a volunteer, but it did not hinder her love for volunteerism.
"Yung pong mga bad words po na narinig naming ginawa po naming puhunan para po matapos yung programa (The bad words we heard from other were our very foundation to complete the project)," she noted.
Despite the setbacks, the sub-project was completed last February 19, 2022 benefitting 77 households.
When the whole community is involved in implementing projects, transparency and accountability are also achieved.
"Ang KALAHI-CIDSS maganda para sa akin, natuto kami magtrabaho ng sama-sama, sabay-sabay kaming nagtatrabaho, talagang may kanya-kanya kaming papel (For me, KALAHI-CIDSS is a good program because we learned how to work together as one and each one of us has a role to perform)," Gaufo described.
On the other hand, Berlita chose values over personal gains because it makes the human experience more meaningful and fulfilling.
"As a volunteer po, napakahalaga po sa amin na magkaroon kami ng integrity sa aming sarili at bukod po sa lahat, nagkaroon po kami ng pagmamahal sa aming community (As a volunteer, having integrity in ourselves is important and we learn to love the community)," Berlita concluded.